Profile
Hiroko Ishigame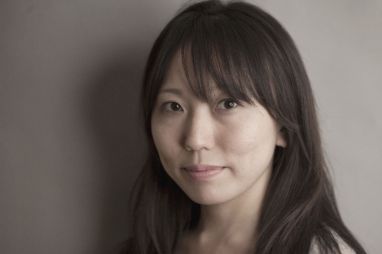 For English version please scroll down

Hiroko Ishigame wurde in Japan geboren und erhielt 2005 ihr Diplom im Fach Klavier in Tokio. Bis 2008 folgten ein Masterstudium an der Gakugei Universität Tokio sowie mehrere Diplome im Fach Klavier und Klavierbegleitung an der Internationalen Akademie Radolfzell, dem Internationalen Wiener Musikseminar sowie der Académie de Musique Française de Kyoto. Zusätzlich belegte sie Sommerkurse an der Académie Internationale d'Été in Biarritz, in Guérande sowie Nizza und schloss ihre Ausbildung nach einem Aufbaustudium sowie einem Master im Fach Klavierbegleitung am Conservatoire National Supérieur Musique et Danse de Lyon 2012 ab. Während ihres Studiums nahm Hiroko Ishigame erfolgreich am Dr. Josef Dichler Klavierwettbewerb in Wien teil und wirkte als Pädagogin in den Fächern Klavier und Solfège in Koganei sowie an der Tokyo University of the Arts. Erste Engagements als Korrepetitorin führten sie an die Internationale Bläserakademie Hamamatsu, zu den Meisterkursen des Pablo Casals Festivals in Prades, an das Institut de Musique Sacrée Lyon, das Centre de la Voix à Rhône-Alpes sowie zur Academie della Musica in Cagliari. Darüber hinaus war sie Korrepetitorin an der Academie de Danse de Lyon 7, beim Orchestre National de Lyon sowie an der Opéra National de Lyon. Von 2015 bis 2017 war sie als Pianistin und Korrepetitorin an den Theatern in Ulm und Münster sowie beim Sinfonieorchester Münster und der Opernakademie Hamm tätig. Nachdem Hiroko Ishigame bereits in der Spielzeit 2013/14 als Repetitorin beim Ballett am Rhein tätig war, kehrt sie zur Spielzeit 2017/18 in Martin Schläpfers Team zurück.

Hiroko Ishigame was born in Japan, and in the year 2005 attained her diploma in the subject of piano. From then until 2008 followed a Masters course at the Gakugei University in Tokyo and various diplomas in piano and accompaniment at the Radolfzell International Academy, the Vienna International Music Seminar and the Académie de Musique Française de Kyoto. In addition she attended summer classes at the Académie Internationale d'Été in Biarritz, Guérande and Nice, and completed her studies in 2012 at the Conservatoire National Supérieur Musique et Danse de Lyon with a buildup course and a Masters degree in piano accompaniment. During her studies Hiroko Ishigame had already taken part successfully in the Dr. Josef Dichler piano competition in Vienna and begun to work as a piano and solfeggio teacher in Koganei and at the Tokyo University of the Arts. Her first engagements as a piano coach took her to the International Wind Instrument Academy of Hamamatsu, to the master classes of the Pablo Casals Festival in Prades, to the Institut de Musique Sacrée of Lyon and the Centre de la Voix Rhône-Alpes, and also to the Accademia Internazionale della Musica in Cagliari. During this time she was also a coach at the Academie de Danse Lyon 7, for the Orchestre National de Lyon, and for the Opéra National de Lyon. From 2015 to 2017 she worked as a pianist and coach at theatres in Ulm and Münster, and with the Symphony Orchestra Münster as well as the Opera Academy Hamm. After being part of Ballett am Rhein in 2013/14 as pianist, Hiroko Ishigame will return into Martin Schläpfer's team for the 2017/18 season.