Profile
Marie-Thérèse Jossen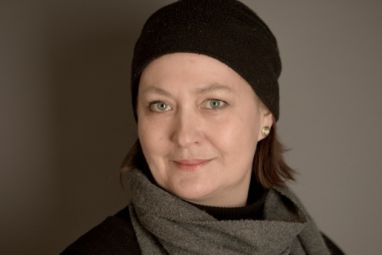 For English version please scroll down

Marie-Thérèse Jossen, geboren in Luzern, übernahm nach einer Gewandmeisterausbildung die Kostümdirektion am Luzerner Theater. Es folgten Gastengagements für Opern-, Ballett- und Schauspielproduktionen u.a. in Saarbrücken, Hannover, Wuppertal, Düsseldorf, Dortmund, Mainz, bei den Händel-Festspielen Halle, den Schwetzinger Festspielen, der Deutschen Oper Berlin, Münchener Biennale, dem Theater in der Josefstadt Wien und dem Theater Basel. Als enge Partnerin des Regisseurs Georges Delnon realisierte sie bei den Schwetzinger Festspielen mehrere Barockopern, am Theater Basel wirkte sie an Wolfgang Rihms Oper "Drei Frauen" und an Carola Bauckholts "Hellhörig" mit, für die Salzburger Osterfestspiele 2019 schuf sie die Kostüme zu der Uraufführung "Thérèse" von Philipp Maintz – eine Produktion, die auch in der Elbphilharmonie Hamburg zu sehen ist. Für Martin Schläpfer entstanden seit 2004 zahlreiche Kostümentwürfe für das ballettmainz und das Ballett am Rhein.

Marie-Thérèse Jossen, born in Lucerne, took over the costume direction at the Lucerne Theatre after completing training as a master tailor. There followed guest assignments for opera, ballet and theatre at the theatres of Saarbrücken, Hannover, Wuppertal, Düsseldorf, Dortmund, Mainz, at the Händel-Festspiele Halle, Schwetzinger Festspiele, Deutsche Oper Berlin, Münchener Biennale, Theater in der Josefstadt Vienna and Theater Basel. As a close partner of the director Georges Delnon she realized several baroque operas at the Schwetzinger Festspiele, at the Theater Basel she created the costumes for Wolfgang Rihm's opera "Drei Frauen" and Carola Bauckholt's "Hellhörig", for the Salzburg Osterfestspiele 2019 she created the costumes for the world premiere "Thérèse" by Philipp Maintz – a production that can also be seen in the Elbphilharmonie Hamburg. For Martin Schläpfer she created numerous costume designs since 2004 for the ballettmainz and the Ballett am Rhein.
Homepage
www.operamrhein.de/