Profile
Martin Schläpfer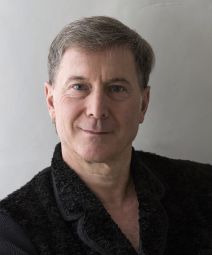 For English version please scroll down

Als Gewinner zahlreicher bedeutender Preise zählt der Schweizer Martin Schläpfer zu den innovativsten und erfolgreichsten Choreographen und Ballettdirektoren. Seinen Stil hat er in seinem inzwischen über 70 Werke umfassenden Schaffen immer mehr zu einer ebenso individuellen wie zeitgemäßen Ballettkunst verdichtet.

Martin Schläpfer studierte Ballett bei Marianne Fuchs in St. Gallen und an der Royal Ballet School in London. Zu seinen wichtigsten Lehrern gehören Maryon Lane, Terry Westmoreland, David Howard, Gelsey Kirkland und Peter Appel. Als Mitglied von Heinz Spoerlis Basler Ballett sowie des Royal Winnipeg Ballet in Kanada avancierte er schnell zu einem der charismatischsten Solisten seiner Generation. 1994 wurde er als Direktor zum Berner Ballett berufen und gründete die Stiftung Visions of Dance. Von 1999 bis 2009 leitete er das von ihm neu formierte ballettmainz, das unter seiner Direktion in die erste Reihe der deutschen Ballettcompagnien aufrückte. 2009/10 übernahm er als Direktor und Chefchoreograph das Ballett am Rhein Düsseldorf Duisburg. Uraufführungen entstanden außerdem für das Bayerische Staatsballett München und Het Nationale Ballet Amsterdam. Das Ballett Zürich zeigte 2014 sein "Forellenquintett" im Zürcher Opernhaus, die BallettCompagnie Oldenburg "Ramifications", "Quartz" sowie "Violakonzert". Mit Jean-Philippe Rameaus "Castor et Pollux" an der Deutschen Oper am Rhein übernahm er 2011/12 erstmals auch eine Opernregie. 2017 war er als Choreograph und Pädagoge an Canada's National Ballet School in Toronto zu Gast. Nachdem Martin Schläpfer 2012 bereits für den Pas de deux "The Old Man and Me" als Tänzer auf die Bühne zurückgekehrt war, kreierte Hans van Manen mit "Alltag" 2014 erstmals eine Uraufführung für ihn als Solisten.

1977 gewann Martin Schläpfer beim Prix de Lausanne den Preis in der Kategorie "Bester Schweizer Tänzer". Für den Choreographen und Ballettdirektor Schläpfer folgten seither zahlreiche Auszeichnungen, darunter der Kunstpreis des Landes Rheinland-Pfalz (2002), der Tanzpreis der Spoerli Foundation (2003), Prix Benois de la Danse (2006), Theaterpreis der Düsseldorfer Volksbühne (2012) sowie 2009 und 2012 der deutsche Theaterpreis Der Faust. 2013 folgte der Schweizer Tanzpreis und 2014 der Taglioni – European Ballet Award in der Kategorie "Best Director" durch die Malakhov Foundation. 2014 wurde Martin Schläpfer von center-tv zum "Düsseldorfer des Jahres" gewählt. Sein abendfüllendes Ballett "DEEP FIELD" auf eine Auftragskomposition von Adriana Hölszky war für den Prix Benois de la Danse 2015 nominiert, im November 2015 erhielt er als dritter Choreograph nach Hans van Manen und Pina Bausch den Musikpreis der Stadt Duisburg. Das Magazin tanz kürte ihn 2010 zum "Choreographen des Jahres", 2018 folgte dieselbe Auszeichnung durch die Kritikerumfrage der Zeitschrift Die Deutsche Bühne. Seit 2017 ist Martin Schläpfer Mitglied der Nordrhein-Westfälischen Akademie der Wissenschaften und Künste. Im Oktober 2018 wurde er mit dem Verdienstorden der Bundesrepublik Deutschland ausgezeichnet. Zur Spielzeit 2020/21 wechselt er vom Rhein an die Donau und übernimmt die Leitung des Wiener Staatsballetts.

Mehrere Choreographien Martin Schläpfers wurden fürs Fernsehen (ZDF/Theaterkanal, 3sat, arte, SWR, WDR, SRF) aufgezeichnet. In der Regie von Annette von Wangenheim entstand für arte / WDR und das Schweizer Fernsehen SRF das Filmporträt "Feuer bewahren – nicht Asche anbeten", das 2016 auch im Kino zu sehen war und auf DVD vorliegt. 2019 erscheint eine für arte / WDR / 3sat entstandene Aufzeichnung seines "Schwanensee" auf DVD.


Winner of numerous prestigious awards Martin Schläpfer is currently regarded as one of the most innovative and successful choreographers and ballet directors. In over 70 works he has been able to distil his own choreographic style into an entirely individual contemporary ballet aesthetic.

Martin Schläpfer received ballet training from Marianne Fuchs in St. Gallen (Switzerland) and at the Royal Ballet School in London. Among his most important teachers were Maryon Lane, Terry Westmoreland, David Howard, Gelsey Kirkland and Peter Appel. He has been one of the most charismatic soloists in Heinz Spoerli's Basel Ballet and the Royal Winnipeg Ballet Canada. In 1994 he was appointed Director of the Bern ballet, from 1999 to 2009 he was head at ballettmainz, which advanced to the upper ranks of German companies under his direction. As from the 2009/10 season he has been Artistic Director and Principal Choreographer of Ballett am Rhein. He created world premieres for companies such as the Bavarian State Ballet and Dutch National Ballet. The Ballett Zürich presented his "Forellenquintett", the BallettCompagnie Oldenburg re-staged his works "Ramifications", "Quartz" and "Violakonzert". With Rameau's "Castor et Pollux" at Deutsche Oper am Rhein he directed his first opera in 2012. In January 2017 he was invited as choreographer and ballet teacher at Canada's National Ballet School Toronto. After Martin Schläpfer in 2012 already has returned for the Pas de deux "The Old Man and Me" as a dancer on stage, in 2014 the renowned Dutch choreographer Hans van Manen created with "Alltag" first time a new piece for him as a soloist.

In 1977 Martin Schläpfer won the prize for the best Swiss competitor at the Prix de Lausanne. He was awarded the Arts Prize of the region of Rhineland-Palatinate (2002), the Dance Prize of the Spoerli Foundation (2003), in Moscow the Prix Benois de la Danse (2006), the theatre prize of the Düsseldorfer Volksbühne (2012) and the German "Der Faust" theatre prize in 2009 and 2012. In 2010 tanz magazine's poll of international critics has named Martin Schläpfer "Choreographer of the Year". In 2013 he won the Swiss Dance Award and in 2014 the Taglioni – European Ballet Award of the Malakhov Foundation in the category "Best Director". In 2014 Martin Schläpfer was elected "Düsseldorfer of the Year" in the category "Culture" by center-tv. His full evening ballet "DEEP FIELD" with commissioned music by Adriana Hölszky has been nominated for the Prix Benois de la Danse 2015, in November 2015 – after the choreographers Hans van Manen and Pina Bausch – he received the Music Prize of the city of Duisburg. Since 2017 he is a member of the Academy of Sciences and Arts of North Rhine-Westphalia. In October 2018 he was honoured with the Order of Merit of the Federal Republic of Germany. In 2020 he becomes Director of the Vienna State Ballet.

Several of Martin Schläpfer's ballets were filmed for television (ZDF/Theaterkanal, 3sat, arte, SWR, WDR, SRF). Directed by Annette von Wangenheim, the film portrait "Keep the flame – don't pray to the ashes" was produced for arte / WDR and the Swiss television SRF, which was also screened in 2016 and is available on DVD. In 2019 a recording of his "Swan Lake" for arte / WDR / 3sat will be released on DVD.
Performances
Fri 26.06.2020, 19:30 h

Opernhaus Düsseldorf
Sun 28.06.2020, 18:30 h

Opernhaus Düsseldorf
Sat 25.01.2020, 19:30 h

Theater Duisburg

Sun 02.02.2020, 18:30 h

Theater Duisburg

Sun 16.02.2020, 15:00 h

Theater Duisburg

Sat 22.02.2020, 19:30 h

Theater Duisburg
Fri 13.03.2020, 19:30 h

Opernhaus Düsseldorf

Sun 15.03.2020, 18:30 h

Opernhaus Düsseldorf

Wed 25.03.2020, 19:30 h

Opernhaus Düsseldorf

Thu 26.03.2020, 19:30 h

Opernhaus Düsseldorf

Sat 28.03.2020, 19:30 h

Opernhaus Düsseldorf

Sat 04.04.2020, 19:30 h

Theater Duisburg

Sun 12.04.2020, 18:30 h

Theater Duisburg

Sat 18.04.2020, 19:30 h

Theater Duisburg

Sat 25.04.2020, 19:30 h

Opernhaus Düsseldorf

Wed 20.05.2020, 19:30 h

Theater Duisburg

Thu 11.06.2020, 18:30 h

Theater Duisburg

Fri 19.06.2020, 19:30 h

Theater Duisburg
Sat 09.05.2020, 19:30 h

Opernhaus Düsseldorf

Sat 16.05.2020, 19:30 h

Opernhaus Düsseldorf

Sun 17.05.2020, 15:00 h

Opernhaus Düsseldorf

Fri 22.05.2020, 19:30 h

Opernhaus Düsseldorf

Sun 24.05.2020, 18:30 h

Opernhaus Düsseldorf

Sun 31.05.2020, 15:00 h

Opernhaus Düsseldorf

Tue 02.06.2020, 19:30 h

Opernhaus Düsseldorf

Fri 05.06.2020, 19:30 h

Opernhaus Düsseldorf

Wed 10.06.2020, 19:30 h

Opernhaus Düsseldorf

Sat 13.06.2020, 19:30 h

Opernhaus Düsseldorf
Wed 24.06.2020, 19:00 h

Opernhaus Düsseldorf