Profile
Stephen Galloway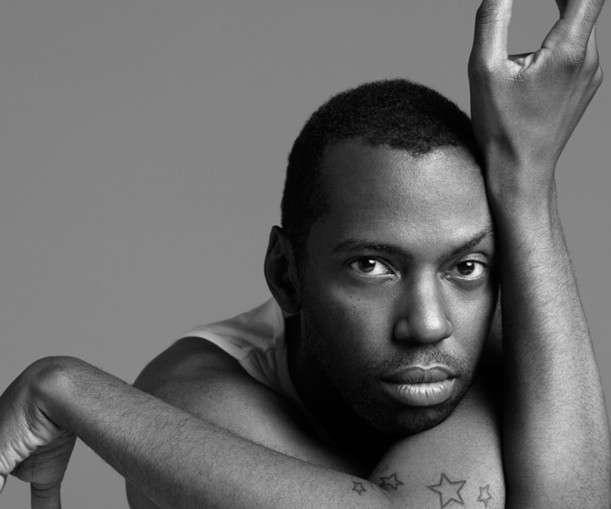 For English version please scroll down

Stephen Galloway, geboren in Pennsylvania, ist ein vielseitiger Künstler, der sich sowohl als Model und Sänger, als auch als Tänzer, Choreograph und Kostümbildner einen Namen gemacht hat. 1985 begann er seine Tänzerlaufbahn beim Ballett Frankfurt unter der Leitung von William Forsythe, wo er bis 2004 als Erster Solist engagiert war. Als Kostümbildner war er ab 1990 beim Ballett Frankfurt tätig und gewann den Bessie Award für seine Kostüme für William Forsythes "Eidos:Telos". Darüber hinaus entwarf er Kostümbilder für das Kirow Ballett St. Petersburg, American Ballet Theatre New York, Ballett der Scala di Milano, Ballet de l'Opéra de Paris und das Théâtre du Capitole Toulouse. Von 1993 bis 1997 war Stephen Galloway Art Director des japanischen Modedesigners Issey Miyake, seit über 15 Jahren arbeitet er als künstlerischer Berater der Rolling Stones. Außerdem verbindet ihn eine enge Zusammenarbeit mit dem niederländischen Mode-Fotografen-Duo Inez van Lamsweerde and Vinoodh Matadin, mit denen er als Bewegungsberater für Zeitschriften wie Vogue oder W Magazine, aber auch Werbekampagnen für Gucci, Calvin Klein oder Yves Saint Laurent zusammenarbeitet. Modeschauen choreographierte er für Versace, Yves Saint Laurent und Costume National.

Pennsylvania-born Stephen Galloway is a versatile artist who made himself a reputation as a model and a singer, but also as a dancer, a choreographer and a costume designer. He began his dancing career in 1985 at Ballett Frankfurt under the direction of William Forsythe, and was engaged there up to 2004 as first soloist. From 1990 onwards at Ballett Frankfurt he was also active as a costume designer, and his costumes for William Forsythe's "Eidos:Telos" won him the Bessie Award. Besides this he also designed costumes for the Kirov Ballet in St. Petersburg, the American Ballet Theatre of New York, the ballet of the Scala in Milan, the Paris Ballet de l'Opéra and the Théâtre du Capitole in Toulouse. From 1993 to 1997 Stephen Galloway was Art Director for the Japanese fashion designer Issey Miyake, and for more than 15 years he has been artistic advisor for the Rolling Stones. A close collaboration connects him also to the Dutch fashion photography duo Inez van Lamsweerde and Vinoodh Matadin, who are his partners in motion consultancy for magazines such as Vogue and W Magazine, but also advertising campaigns for Gucci, Calvin Klein or Yves Saint Laurent. He has choreographed fashion shows for Versace, Yves Saint Laurent and Costume National.