Profiel
Elisabeth Beckmann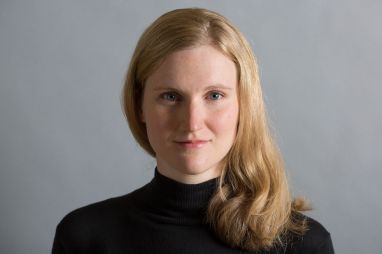 For English version please scroll down

Nach ihrem Magisterabschluss in Germanistik und Kunstgeschichte im Jahre 2010 an der Albert-Ludwigs-Universität Freiburg absolvierte Elisabeth Beckmann von 2011 bis 2016 ein Zweitstudium in Betriebswirtschaftslehre an der Universität zu Köln und der Heinrich-Heine-Universität Düsseldorf. Studienbegleitend war sie in verschiedenen Kulturbetrieben tätig, u.a. in der Spielzeit 2011/12 als Mitarbeiterin im Künstlerischen Betriebsbüro der Tonhalle Düsseldorf sowie von 2014 bis 2016 als Assistentin der Geschäftsführung des Folkwang Kammerorchesters Essen. Zudem sammelte sie erste Arbeitserfahrungen im Heinrich-Heine-Institut Düsseldorf, im Akademischen Orchester Freiburg und am Theater Bonn in den Sparten Ballett und Oper. Seit 2011 ist Elisabeth Beckmann aktives Mitglied der Kulturmanagement und -marketing Arbeitsgemeinschaft ARTAMIS der Heinrich-Heine-Universität Düsseldorf. An der Deutschen Oper am Rhein war sie von 2001 bis 2017 Mitarbeiterin im Verkauf & Service. Seit 2017/18 ist sie die Persönliche Referentin des Künstlerischen Direktors und Chefchoreographen Martin Schläpfer und des Ballettdirektors Remus Sucheana beim Ballett am Rhein.

After completing her master's degree in German Philology and History of Art at the Albert-Ludwigs-University of Freiburg in 2010, Elisabeth Beckmann completed a second degree in Business Administration and Management at the University of Cologne and the Heinrich Heine University in Düsseldorf from 2011 to 2016. During her studies, she gained firsthand experience at the Heinrich Heine Institute in Düsseldorf, the Academic Orchestra of Freiburg, and in the Ballet and Opera divisions of the Bonn Theatre. In addition, she worked for various cultural institutions including the 2011/12 season as an employee in the Artistic Production Office of the Tonhalle in Düsseldorf, and from 2014 to 2016 as assistant to the management of the Folkwang Chamber Orchestra of Essen. Since 2011, Elisabeth Beckmann has been an active member of the cultural management and marketing work group, ARTAMIS, at the Heinrich Heine University in Düsseldorf. At the Deutsche Oper am Rhein, she was employed as a sales and service agent from 2001 to 2017. Beginning in the 2017/18 season, she is now the personal assistant of the artistic director and chief choreographer, Martin Schläpfer, as well as the ballet director, Remus Sucheana, at the Ballett am Rhein.